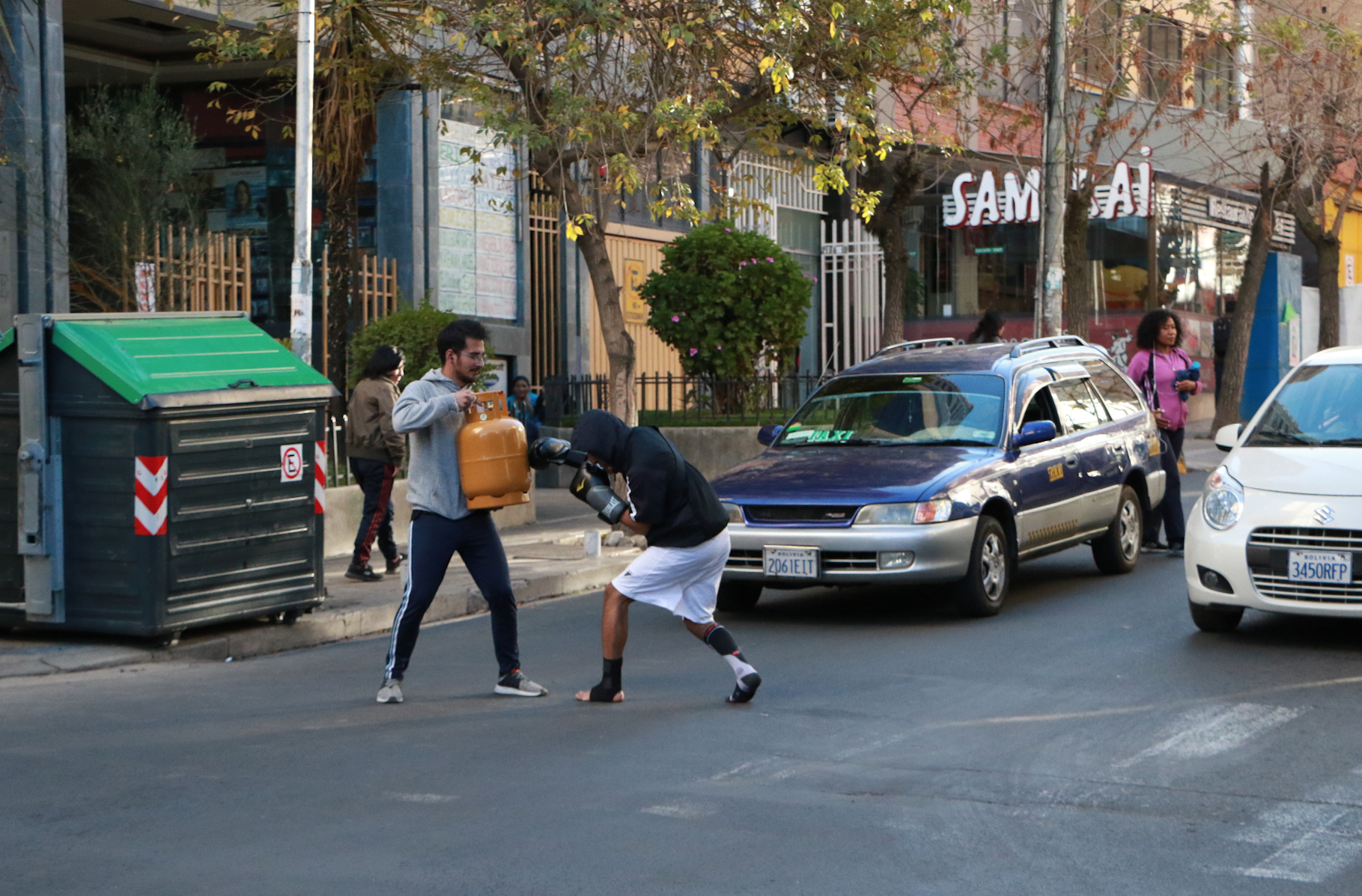 Speaking In A Language You Are Already Fluent In (2018) is a performance utilising the red light traffic stops that's usually inhabited by street performers to generate money. The performance itself consists of me punching/boxing a gas can holder for the duration of red light, as a way to insert a discourse/links of violence, the labour of the brown body natural resources and voabulary/language.


Green Inferno: The Cannibal Archives, 2021. Skien public library.


Green Infernos (2017) was the result og going back to Bolivia for the first time in 20 years and my interest in the eurosentric perspective of the global south found in cannibal films, a sub-genre of Italian cinema/filmmaking. The exhibition consisted of an installation of paintings as well as a risoprinted publication containing a short story. Originally shown at Ellen de Bruijne, Amsterdam.

Integer est justo, lobortis vitae ex vel, suscipit tempor mi. Ut non sapien ultrices tortor lacinia pulvinar. Fusce eget magna nec leo consequat imperdiet vel a purus. Morbi accumsan imperdiet risus, id scelerisque nulla maximus ac. Duis et rhoncus dui. Nunc non felis sed tortor viverra rutrum. Quisque at dignissim ipsum, eget pellentesque mi.